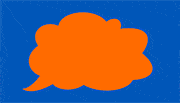 Our agency thrives on customer service. After all, what we sell is only marketable if it is something the customer truly needs. Each insurance customer needs something a little different, because we all have different lives with different risks. Our customer service agents take pride in getting to know each of their customers and advising them of their insurance needs.
Insurance works at our most vulnerable times, like illnesses, accidents or other losses. When these things happen to people, they don't want to discuss them with a stranger, but with a sympathetic friend. A friend who knows how to help and will quickly take action.
Even when losses aren't occurring, sometimes insurance is just stressful. Like when you have a rate increase (we don't like these either.) Or you add a new teenage driver. Or you are buying a new house, and selling the old one. Or laws change. Or policies and bills just plain don't make sense.
Our customer service agents are friendly, down-to-earth, and professional. We know what we're doing! And we really like our customers. We like to celebrate the positive interactions we have with customers by using what we call the "Golden Paper Clip." On our internal computer network, we highlight good feedback from customers, such as when we get a nice email, a five star Facebook review, or thank you card. Some customers even give us gifts! We're not in it for the gifts, of course, but we sure do feel good when we know we've done a good job of taking care of our customers.
Here's a great Facebook review we received after Max and Vicki, our expert life and health agents, helped a customer with an important transition in her life:
Bob Norman, manager of our Calais office, brags about the CSRs in his office, Darlene, Heather, and Linda, who go out of their way to help their customers. For instance, they routinely meet a wheelchair-bound client in the parking lot to help her with her insurance needs, to save her the time of getting in and out of her custom van.
This year we are very proud to employ Maine's own Outstanding CSR of the Year! Dawn Halkyard of our Sherman office was awarded this honor earlier this year, and is now in the running for the national prize. In our press release, company president Chris Anderson said, "Dawn's unwavering dedication to the insurance business and her love of community make her a most deserving recipient of this award."
Customer service is so important, America has a whole week dedicated to celebrating it. The website csweek.com has this to say about its history: "Customer Service Week is an international event devoted to recognizing the importance of customer service and to honoring the people who serve and support customers with the highest degree of care and professionalism. In 1992 the U.S. Congress proclaimed Customer Service Week a nationally recognized event, celebrated annually during the first full week in October."
Join us as we recognize customer service next week, October 6 – 10. We want to thank all of our wonderful customer service agents for a job well done, and also want to thank all of our awesome customers!