By Scott Austin, CIC
Maine's forestry industry is rapidly changing. It's an industry change that comes along once within several decades causing upheaval in long held forestry practices and re-valuation of our woodlands. Prime softwood forests are now valued far differently than just a few short years ago and the demand for different species of wood, especially hardwood, has significantly increased in value. Maine's forest industry has fallen on challenging times but most believe this is just a short term transition with innovative technologies leading us in a new direction that will bring greater diversity in wood products in the near future. This article features perspectives from four individuals strongly tied to this industry and their vision for the prospects of Maine's forestry industry.
Insights From Dana Doran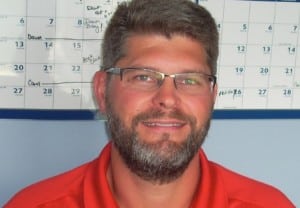 Dana Doran is the Executive Director of the Professional Logging Contractors of Maine, PLC. The PLC's primary mission is to promote professionalism in Maine's woods industry.  The organization also serves as a legislative advocate for the industry, promotes safety training and development and is currently developing a new cooperative purchasing program for its members. The PLC is an effective force in the industry with many successes to its credit.
Dana is passionate about the forestry industry and its future. He is quick to point out that although employment in the logging industry has been decreasing from 2000 to 2014, much of that is due to mechanization and since 2014 the forestry industry employment has been creeping back up. In 2011, 11.5 million tons of Maine wood was harvested and by 2014, the most recent record, 14.6 million tons were cut.  Currently, Maine's forest industry, including both logging and trucking, employs 4,600 workers.
In the past, much of Maine's wood was used for newsprint and glossy stock, which required predominantly spruce and fir fiber. With the advent of the Internet and competitive foreign suppliers, the demand for these products has dropped significantly.  In recent years Maine pulp and paper mills such as Great Northern Paper in Millinocket and East Millinocket, Verso in Bucksport, Madison Paper Industries in Madison and Expera Old Town LLC have closed their doors.  These closings coupled with a weakened demand for biomass (wood fiber used for electricity) have wiped out most of the demand for spruce and fir pulp logs in Maine.  Couple the above challenges with last year's warmest winter on record in Maine and the low value of the Canadian dollar which severely affected the export of Maine's wood pellet products and you had the ingredients for a further weakened demand for wood.  Interestingly, the woods industry south of Ashland is effected more than the northern part of Maine by these changes.  The industry from Ashland north was never as dependent on the pulp and paper industry.
Dana believes, as do others, that Maine's forestry industry is going through a metamorphosis rather than withering away.  The future will bring a more diversified fiber demand with new technologies leading the way. One such use is bio fuel, termed "green fuels", which has the potential for replacing petroleum products in several areas including the production of plastics.  Also, nano-cellular technology removes the wood fiber from cellulose, the residual, allowing cellulose to be utilized in the production of textiles and insulation.  Cross laminated timber has great promise and exploits soft woods in the production of vertical beams for construction that is currently approved for buildings as high as 10 stories.  It's biodegradable as well.  Furthermore, hardwood demand has increased and it is utilized in the production of distinct paper products, including tissue paper.  Niche markets, which include saw logs and chips for electricity production, have export potential; however, our ports are not yet prepared to handle this trade.  Both thermal wood and container board used in shipping also show promise.
Dana further sees great potential in exploiting the low pressure steam and electricity created by biomass plants.  Industrial parks could be built around biomass plants with the cost effective steam used for several purposes including wood drying operations. Low cost electricity could be a very attractive incentive for high electricity use operations to locate near biomass plants.
Dana stated "There are still good jobs in the wood harvesting industry; however, it's becoming more challenging which means there is a greater need for more training.  There will always be a need for wood harvesting."
Insights from Bob Dorsey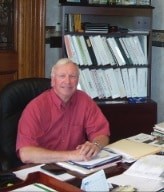 Bob Dorsey is President & CEO of the Aroostook Partnership, AP, a public/private partnership headquartered in Caribou, Maine that includes over 100 participating businesses.  Because of its incredible importance to the economy of Northern Maine, AP originated a 'forestry cluster' group in 2014 which addresses challenges and opportunities in the forestry industry. Dorsey believes one of the challenges facing the industry, which accounts for 8 billion dollars annually and over 14% of the Maine economy, is an aging workforce given the average age of 57. He is striving to change that by working with high schools, guidance counselors, holding business/teacher meetings and promoting job shadowing programs in an effort to educate the youth of the job opportunities available in the woods industry.
Bob believes that Maine's forestry industry is not dying but changing. Though the demand for traditional newsprint and other print paper is waning, the demand for container board and specialty paper products is steadily increasing.  He views more value added niche products such a metallized paper for potato chip bags produced by Twin Rivers or cardboard used for online sales deliveries as areas for growth. Twin Rivers is investing $12M to upgrade a paper machine and two new tissue manufacturing machines are being installed at the Baileyville plant as proof that new fiber markets can be developed. Bob also sees great promise in several emerging technologies such as nanofiber and biofuel products. The University of Maine has been doing excellent research into further uses of forest resources and several products have great market potential.
Dorsey strongly believes there are several areas that need to be addressed in the State of Maine for our woods industry and other Maine industry's to again thrive, including: new products and product diversification, changes in state regulatory policy, energy costs in Maine and better broadband access. All this adds up to a better overall business environment for Maine.
Insights from Scott Madden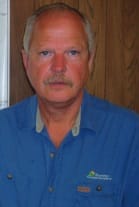 Scott Madden was cutting wood with his father as soon as he could lift a chain saw. He bought his first piece of equipment at age 17 and started as an entry-level employee operating the cable skidder. He has been in the business for 39 years and is now the owner of Madden Timberlands, Inc. He operates a wood yard in Passadumkeag, Maine. High grade hardwood is trucked in and processed from approximately one million acres from Maine and New Hampshire. This land is managed by American Forest Management and is part of the former International Paper, Diamond International and Champion International. In 2014 Scott operated 4 harvesters, 4 delimbers, 5 grapple skidders and had 38 employees. However, the loss of markets for the paper mills and other facilities forced him to downsize. Today he is running 2 harvesters, 3 delimbers, and 4 grapple skidders with only 21 employees.
In the early years, mechanical harvesting in Maine was traditionally softwood centered but then shifted to hardwood. Scott believes hardwood had become cheaper because the technology to use softwood was not sufficiently advanced to be efficient. However, he believes the trend is switching back to softwood due to the increased need for pellet and future cardboard plants, and other low end, less valued products other than paper. An industry trend that Scott and others have noticed is the move to smaller more specialized mills and other facilities as many companies are being forced to downsize. Scott states "the logging industry is overtaxed, underutilized, and overregulated, but not dying."  The industry is currently going through a "rebuilding stage".
Insights from Brian Souers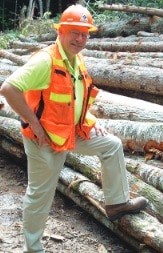 Brian Souers grew up in Fishkill, New York, attended Syracuse University and graduated from New York State Forest Ranger School in 1977. After sending out 100 resumes he garnered a part time job in Mattawamkeag, Maine with International Paper. From there he began a sideline niche market of cutting and thinning spruce growth with an International log skidder and a horse. In 1981, he broke out on his own and a year later, in order to fulfill a contract with International Paper, Brian reluctantly took out a $65,000 loan at 18 % interest and expanded to a full time logging operation.  Today, like others, Brian and his team at Treeline, Inc. are weaving their way through the changes in the forestry industry.
Brian feels that in the short term, with the mill closings, that forestry will have a few difficult years ahead; however, Brian states "My view is that there is a lot of potential for the long term. We have a great road system built into the Maine forest and a trained work force with a work ethic second to none." Though Maine lacks the number of growing days that occur in southern states, Maine has better wood fiber for many wood products.
Treeline's woods operation now cuts ½ the amount of wood that it was cutting only a year ago.  Recently, they have diversified in many ways. It was not long ago that the logging, chipping and trucking was nearly 100% of Treeline's revenue. Today, those divisions of the business account for only 65% to 70% of operating revenue.
In agreement with others we have interviewed, Brian feels strongly that the State of Maine's business environment is less than friendly towards the industry. He is quick to point out that many large business owners have not reinvested in their plants in recent years and the state's attitude, regulatory policy and policy volatility may have played a significant role in those decisions.
Souers believes the future of Maine's forest industry will be built upon greater diversification and new technologies.  Paper will continue to play a significant role but less so than in the past. For example, Maine wood fiber has high sugar content and a future facility's primary goal may be producing biofuels and paper as a by-product. Another potential wood use, among several touted by Souers, involves thermally treated wood, cooked wood. This process, now being employed by a company started by two Maine foresters, involves a method of heating the wood which becomes more durable, 80% less absorptive, increases hardness, reduces the weight, eliminates shrinking and swelling and enhances the wood's beauty among other qualities. Thermally treated wood can be used for decking, counter tops, gunstocks & several other applications. Souers states that while it may be a rough road for the industry in the short run, new technology and expanded uses for wood products will triumph with time.
Scott Austin is an agent specializing in forestry and commercial insurance. Scott is a Certified Insurance Counselor.