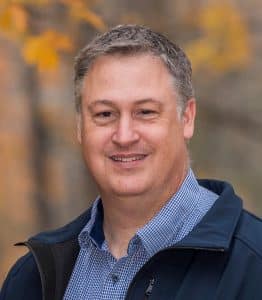 Madawaska, Maine – Chris Anderson, President of the F. A. Peabody Company has announced that Brian Bouley has accepted the position of property and casualty multi-line sales for the Saint John Valley and based in the FAPCO Madawaska branch office.
Born and raised in Northern Aroostook County, Brian graduated from Van Buren High School. He has many years of varied sales experience, including as a realtor in Hawaii, and was most recently the Executive Director of the St. John Valley Chamber of Commerce. He lives in Madawaska with his wife Carlene "Cai" (Levesque) Bouley. His son, Christopher, is currently serving in the U.S. Army.
Troy Heald, Northern Maine District Manager, says, "Brian Bouley comes to F.A. Peabody Insurance with a wealth of sales experience in various industries. He is most recognizable in the area for his work with the St. John Valley Chamber of Commerce based in Madawaska.  He is a native of the region and is well-known to many.  We are excited to add Brian to the sales staff in our Madawaska branch office at 400 Main Street, and are confident that he is a good fit not only for us at F.A. Peabody but also for the people of the St John Valley."
As he starts his position as a new agent in the St. John Valley, Brian is excited about getting out, meeting people, and working with them to save them money while making sure they are properly insured for their unique situations. For your business insurance needs in the St. John Valley, you can reach Brian at moc.ydobaepaf@yeluob.nairb or (207) 316-1337.