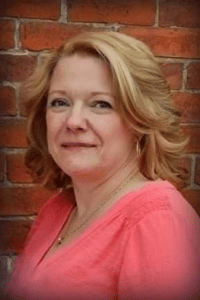 Calais, Maine – The F.A. Peabody Company (FAPCO) is pleased to announce Teresa Kowalski will be joining the Calais, Maine branch office as the assistant branch manager.
Teresa entered the insurance industry in 1988 working as a personal insurance agent.  In 2002, she moved to commercial insurance for the Fenderson Agency in Calais and has worked in commercial lines ever since.  The following year, the agency was acquired by the J.C. Milliken Agency and in 2009, FAPCO purchased the Milliken Agency. Teresa stayed on through all of these changes until 2013, when she moved to southern Maine and worked for the Paquin & Carrol Agency of Biddeford where she rose to become the commercial lines department team leader.  Teresa is moving back to her hometown of Calais to be closer to family.  She is excited to be working with the people of Down East Maine again.
Jean Morrison, Calais Branch Manager says, 'Teresa is an experienced agent who worked for us before and is very familiar with our staff and our clients. I see this as a very smooth transition for F.A. Peabody and look forward to working with Teresa for a few months prior to my retirement'.  Christopher Anderson, President exclaims, 'We are so very pleased to have Teresa re-join the company.  Her experiences in management and insurance knowledge will be a benefit to the staff and to our clients.'
The Calais branch of FAPCO is located at 254 Main Street and is staffed by 9 employees, ready to meet your personal and business insurance needs. Call 207-454-2556 or visit www.fapeabody.com for assistance.