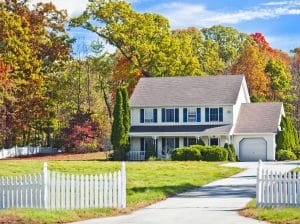 Congratulations, you're on the way to becoming a new homeowner or maybe you are just reviewing your current home insurance coverage. Your home may be the most valuable investment you will ever make.  It's important to insure your investment properly. The F. A. Peabody Company (FAPCO) can assist you in that endeavor.
One of the most important decisions that you will be making is your insurance coverage on your home and personal belongings.  Homeowners are confronted with the question of which coverage option to select, Replacement Cost or Actual Cash Value (ACV).
Replacement Cost coverage is somewhat self-explanatory. It's the actual cost of replacing an item with a new version, a replica, of what you currently own.  For example, if your television got fried, replacement cost coverage would cover the cost of buying a new TV comparable to your current one. Whatever the cost of a new replacement item is, your insurance will cover it.
Actual Cash Value (ACV) coverage is the current value of an item, taking into consideration wear and tear, depreciation etc.  It concerns the value of the item today, after age and use, rather than the actual cost of replacing the item.  Generally, excluding antiques and other such items that may appreciate in value, the more an item ages the less the value of that item. In the case of your home, ACV will pay only the depreciated value of your home not the actual replacement cost. There are required minimum insurance limits with ACV coverage in order to make certain that you attain your limits which should be discussed with your agent.                                                  
Replacement cost insurance will require a higher premium than ACV but will pay more for in the event of loss to your home and belongings. In either case, whether replacement cost coverage or ACV coverage, the insurance company will only pay for the amount of replacing like kind items. The insurance company will not pay the full amount to replace a mid-range sound system with a high end sound system. Furthermore, replacement cost coverage is limited by your policy limits; therefore, you may wish to consider guaranteed replacement cost coverage that will replace your home exactly as before with no cost limits.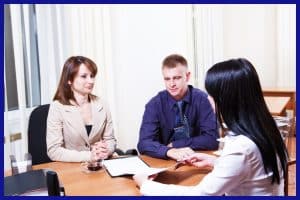 Tax Value is set by a tax assessor when comparing your property to similar properties in your area.  Tax values differ from replacement cost values and ACV in several ways.  When setting tax value the assessor compares your property to others in your community and what those similar properties are selling for in the market; however, before the assessor sets the final tax value, other exemptions for which you qualify will be removed from the value of your property.  The next step is multiplying that above value by the "assessment ratio", generally 80% to 90%, to determine the final value of your property for tax assessment purposes.
Tax values are not completed on an annual basis which can further distort the price of your property as market values change.  If property values are appreciating quickly, your tax value may be well off the recent market value.
It's important that you have an understanding of the above coverages and home valuation methods and how they would affect your insurance claim in the event of a loss.  Call your FAPCO agent with questions.