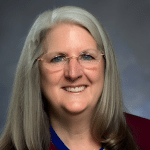 Northern Penobscot District Sales Manager & Commercial Sales Agent
East Millinocket Office, Lincoln Office, Sherman Office
Fun facts from Kim:
Entered the insurance industry in 1980 in New Hampshire as a receptionist and career advanced into management through the years.
Settled in Ebeemee, Maine which was previously "camp" in 1997 with her husband Michael after their son graduated from High School. Worked for Trask Insurance in Milo, Maine until accepting a management position for Katahdin Gateway Insurance in Millinocket in 2001, adding branches in East Millinocket and Lincoln. Very excited about the recent merge of the agency into the F.A. Peabody Company. Their staff and the prior staff of Katahdin Gateway Insurance will make an amazing team.
Hobbies: Kayaking, Hiking, Fishing, Hunting and anything to do with the Maine outdoors
Favorite thing in the job – Offering clients prompt, local customer service and assisting them with all of their insurance needs to protect their assets.