We Can Cover What You Do For Recreation
F.A. Peabody Insurance Company (FAPCO) handles the full range of recreational transportation insurance. We represent a number of top-rated carriers, and we have the options you need to be protected.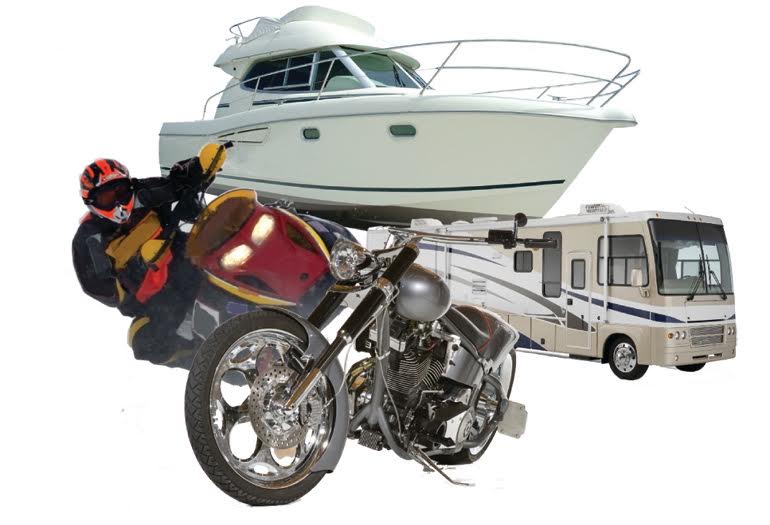 Below is a general overview of each of our specific coverages:
Motorcycle/ATV – We handle the complete range of motor bikes from custom to vintage; however, we also handle ATVs, dirt bikes, mopeds, scooters, and golf carts.  Available coverage includes collision, property damage liability, bodily injury liability, comprehensive/theft, medical payments, transportation trailers, uninsured/underinsured motorists, accessories at replacement cost, and more.
Camper/RVs – We cover pop-ups to motorized homes and everything in between. We offer protections like collision, comprehensive/theft, property damage liability, medical payments, sound system coverage, contents, roadside assistance, and more.
Snowmobile – We are pleased to offer this coverage from multiple insurance carriers.  You also have the choice of a standalone policy or an endorsement to either your homeowner or auto package. We offer all coverages from collision to comprehensive/theft and from liability to transport trailers.  There is no coverage for your snowmobile that we cannot offer!
Boat/watercraft – At FAPCO, if it floats we can usually insure it!  From a small fishing boat to a large yacht, we've got you covered. You can select from a watercraft insurance endorsement onto your homeowners or a standalone policy, and you choose what works best for you. Available coverages include:
Total loss replacement – replaces your watercraft with a new one of similar quality
Agreed value – removes depreciation in the event of a total loss
Reduced deductibles – some insurers will reduce deductibles if claim free at renewal
Other options may be available – discuss your needs and requirements with our specialists
Whatever you're trying to cover, it's also important to discuss what policy discounts may be available. We can also tell you about any applicable laws that apply to you.
FAQs
Would my recreational vehicle insurance be added to my home or auto policy?
Possibly, but it would depend on what worked best for you.  It depends on the coverage that you need as well as the required limits and what insurance carrier currently underwrites your insurance.
Are special coverages available to meet our individual needs?
Yes, we offer a wide array of optional coverages including:
Roadside assistance plans
Towing & labor costs
Rental reimbursement
Transport trailer coverage
Emergency expense
Whatever your special needs are, FAPCO can cover them.  To find out more about our services, please contact us at 877-960-1457 or get a free quote by filling out our web form above.