Insurance coverage that's specifically designed for your church
Our Maine church insurance program is designed to meet the unique coverage needs of your church.  Whether you need protection for your church's sound system, stained glass windows, or are considering liability coverage for group gatherings, youth programs or mission trips, we can help.  F.A. Peabody Insurance can work with you to tailor an insurance program for your church that will provide you with peace of mind and allow you to concentrate on your ministry programs.  You believe in giving back to the community, so rest easy knowing that all you've worked for is protected by a comprehensive insurance policy.
In addition, our church insurance expert is also a pastor!
Troy Heald, Northern Aroostook District Manager, has a passion to help ministries with their insurance program, and has the following experience in ministry:
Woodland Baptist Church, Woodland, Maine – Bi-vocational pastor (2021 – present)
New Brunswick Bible Institute, Victoria Corner, NB – Board of Directors (2012–present)
WFST Family Radio, Caribou Maine – Board of Directors (2018-Present)
United Baptist Church, Caribou, ME – Bi-vocational pastor (2012-2018)
Perham Baptist Church, Perham, ME – Past church leadership (2010-2013 / 2019-2021)
Cornerstone Christian Academy – Presque Isle, ME (Committee chairperson)
A former pulpit supply minister (before and between pastorates)
An ordained chaplain with Chaplain Fellowship Ministries (serving as a fire department chaplain)
Our Insurance Programs Offer:
Property and General Liability
Sexual Abuse & Molestation Defense and Liability Coverage
Pastoral Counseling
Director' and Officer's Coverage (designed for board members)
Worker's Compensation Coverage
Customer Testimonial
"The GuideOne program through F. A. Peabody was a great fit for our rural congregation.  When we did experience a loss, our damages were repaired promptly, professionally and completely.  We couldn't be happier."  –Pastor David Goupille, Perham Baptist Church
We're Available To Help You Today
Contact Troy for more information about how we can help protect the ministries that are important to you. You can reach him by any way listed below, or fill out the web form on this page.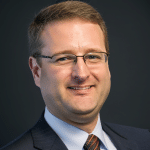 Troy Heald, CIC, AINS
Northern Aroostook District Manager / Agent
Certified Insurance Counselor
Associate in General Insurance
Fun Fact: Troy also pastors a local church, spent 18 years in a volunteer fire department and officiated high school basketball for 20 years.