| | |
| --- | --- |
| Monday | 8:00 AM - 5:00 PM |
| Tuesday | 8:00 AM - 5:00 PM |
| Wednesday | 8:00 AM - 5:00 PM |
| Thursday | 8:00 AM - 5:00 PM |
| Friday | 8:00 AM - 5:00 PM |
| Saturday | Closed |
| Sunday | Closed |
---
**Our Mars Hill lobby hours are now Monday, Wednesday, and Friday, 8:00 to 4:30. The lobby is closed on Tuesdays and Thursdays, but service is available by phone and online**
Our Mars Hill, Maine insurance office knows and serves its community well.
The F.A. Peabody Insurance office in Mars Hill, Maine is the 3rd oldest branch in the agency, opening its doors in 1990. For years it was located in a small office on Main St. before relocating to a former bank building on Lincoln St. Our staff there are community-driven and know the many needs of the families and businesses in the area.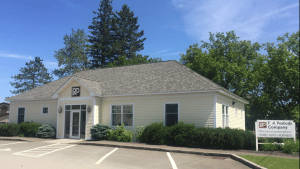 Mars Hill is a unique community centered around the mountain that sits within its borders. Known affectionately as "Big Rock," the mountain is the first thing the sun hits in the United States as it rises during some parts of the year. Downhill skiing is popular at Big Rock, because it provides a great experience for Northern Mainers at an affordable rate compared to other ski areas further away.
In addition to Mars Hill, we provide insurance to neighboring communities. For instance, you can reach out to us from Fort Fairfield, Blaine, Bridgewater, Westfield, Monticello, and anywhere in the Central Aroostook area!
| | |
| --- | --- |
| Monday | 8:00 AM - 5:00 PM |
| Tuesday | 8:00 AM - 5:00 PM |
| Wednesday | 8:00 AM - 5:00 PM |
| Thursday | 8:00 AM - 5:00 PM |
| Friday | 8:00 AM - 5:00 PM |
Thinking about moving to Maine? Here are some reasons why you should.
Local organizations we support: