---
Providing insurance to the Houlton, Maine area since 1927.
Our insurance office in Houlton, Maine is the heart of our business. Frank Allen Peabody started the business as a property casualty insurance agency, but in recent years it has expanded to include the sale of life, health and group benefits, third party administration and broadband internet services. Houlton has a rich history in Aroostook County, and F.A. Peabody Insurance has been a key part in the building of the community. Our office in Houlton meets the insurance needs of the area, and also is the administration and support hub for the statewide organization.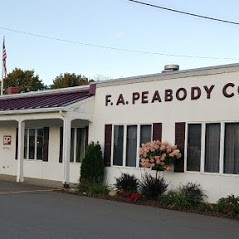 Although we have insurance specialists across the state, some of our key commercial lines agents are based in Houlton. For example, Steve Fitzpatrick (branch manager for Houlton and nearby Mars Hill,) is our resident trucking insurance expert. Also, our life and benefits department was launched in Houlton and is now expanded to offices in Presque Isle and Hampden.
In 1989, F.A. Peabody acquired The George S. Gentle Agency in Houlton and several of the employees hired through that transaction are still working for us today. Our insurance agency comes with a rich history while maintaining modern innovations in technology and human resources, and it all happens right here in Houlton, Maine.
| | |
| --- | --- |
| Monday | 8:00 AM - 5:00 PM |
| Tuesday | 8:00 AM - 5:00 PM |
| Wednesday | 8:00 AM - 5:00 PM |
| Thursday | 8:00 AM - 5:00 PM |
| Friday | 8:00 AM - 5:00 PM |
Thinking about moving to Maine? Here are some reasons why you should.
Local organizations we support:
Greater Houlton Chamber of Commerce