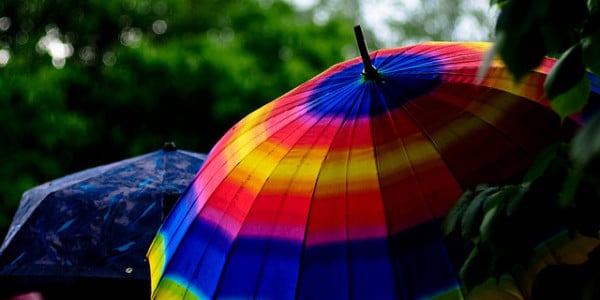 What is a Personal Umbrella Policy?
Personal umbrella policy (PUP) provides extra liability protection over what is provided by policies that cover your auto, home, and any recreational vehicles. It carries liability limits in $1,000,000 increments. So, it becomes an "umbrella" of extra protection over your activities in life should you be responsible for an accident or claim.
Generally, PUPs provide two types of coverage:
Extra liability limits above the current underlying policies of auto, home, ATV, boat and snowmobile.
Liability protection outside, or in addition to, that provided by the underlying policies.
What does the PUP cover?
Liability coverage protects you for situations in which you are responsible for causing injury to others for:
Bodily injury
Property damage
Personal injury defined as:

Defamation of character
Libel – written form of defamation
Slander – verbal form of defamation
False arrest
Invasion of privacy
When Should I Consider an Umbrella Policy?
Everyone has an exposure to larger claims, regardless of status in life. The probability of a bad accident involving a shoe salesman can be just as great as that of a farm worker. However, you should specifically consider a PUP:
When you have a busy life with obligations and assets that you don't want to lose.
When you have risks in your life that increase your probability of harm to others. Examples include young car operators, recreational vehicles, personal land ownership beyond a standard house lot, a pool or other "toys" at home.
When your underlying policies do not meet the wrongful death statutory limits of where you live, travel, work and play. In Maine, the wrongful death statutory limit is $750,000.
When you are an active member of the community or are involved in leadership of non-profit organizations. This increases your exposure to the risks of a claim. Please note that umbrella coverage is not a replacement for "Directors & Officers Liability."
When you sense a moral obligation should you be "at fault" in a situation which causes harm to others and you lack the ability to compensate them fairly for those damages.
When you desire peace of mind, knowing you are better protected. Sometimes we simply can't predict risks present in our lives.
Check out our personal liability scorecard to determine your risk of being sued.
Here are some real life claims.
Do I have enough auto liability coverage?
What Isn't Covered on a PUP?
All PUPs have some typical exclusions such as:
No coverage for workers' compensation
Damage to property owned by others in your care, custody and control
Liability for providing professional services
Those exclusions found in the underlying policies
How Much Does a PUP cost?
Thankfully, PUPs are inexpensive compared to the overall cost of insurance. Every customer is different. However, the typical household with one single family home, two cars and one youthful operator would pay approximately $195 per year for the first $1,000,000 limit. Most insurers offer additional "layers" or limits.
In addition, we can help you with your home and auto coverage. You can often get discounts by having all of your policies with one company.