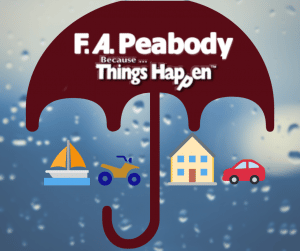 What is a personal umbrella policy?
A personal umbrella policy (PUP) provides extra liability coverage. This is above and beyond what is provided by your home, auto, or recreational vehicle insurance. A personal umbrella policy has available limits in levels of $1,000,000. Therefore, it becomes an "umbrella" of extra protection over your life should you get involved in an accident or claim.
What is your risk of being sued for more than the liability limits on your current policies? Find out with our Personal Liability Risk Scorecard.
Umbrella liability insurance policies provide two types of coverage:
Extra liability limits above the current "underlying" policies of auto, home, ATV, boat or
snowmobile.
Liability protection outside or in addition to that provided by the "underlying" policies.
What does a PUP cover?
Liability coverage protects you for situations which you are claimed to be "at fault." These incidents may cause bodily injury or property damage to others. It also provides coverage for personal injury, defined as:
Defamation of character
Libel- written form of defamation
Slander – verbal form of defamation
False arrest
Invasion of privacy
So, if you think you need extra liability coverage, contact one of our agents to learn more about PUP coverage and get peace of mind knowing you are better protected.
We also can help you with your home and auto coverage. You can often get discounts by having all of your policies with one company. Read more about that here: