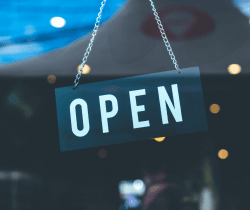 Your Maine business insurance needs may be basic, or you may need special protection options. From at-home daycare to potato farms;  restaurants to law offices; health care to computer repair; we can handle any coverage to fit your business. There is no business too large or small. F.A. Peabody Insurance has coverages for them all. Our commercial insurance agents each specialize in different types of business, so no matter what you do, we have an expert that can help you get coverage. Coverages vary depending on your type of business, but here are some basics about business insurance.

So, what are business insurance's three basic parts?

Property
First, property coverage: If your property is damaged, these coverages can get you back to making money quickly. They will pay for repairing damages, as well as replacing lost business income and payroll expenses. For example, coverages include:
Building Coverage

Business Personal Property Coverage

Business Income Coverage

Liability
Second, liability coverage: Business liability insurance protects you should anyone file a claim against your business due to injuries. It takes care of damages you are legally obligated to pay as well as any associated legal costs. For instance, coverages include:
Premises and Operations Coverage

Products and Completed Operations Coverage

Employment Practices Liability Coverage

Crime
Lastly, crime coverage: In the event an employee is stealing funds from your business, you have coverage. In addition, this applies to forgery and other crime related losses as follows:
Employee Dishonesty

Money and Securities

Forgery & Alteration

Counterfeit Currency & Money Orders
We're Here To Help Provide Coverage for Your Maine Business

Because we are a Maine small business ourselves, we know the commercial coverage needs of businesses in this area. Therefore, if you'd like to see why companies have been coming to us for generations, send us an online quote request or call one of our agents at 877-960-1457. In conclusion, a successful business comes with many liabilities, but we'll help you stay focused on your goals.
People who buy this also buy: