Palermo

518 ME-3

Palermo

,

ME

04354
Palermo is a small town nestled in the heart of central Maine, offering a unique blend of personalized local service and cutting-edge digital convenience. We understand that when it comes to insurance, you want options that cater to your lifestyle. That's why F.A. Peabody Insurance is proud to be your go-to choice, offering you the benefits of both a local insurance office and seamless online access.
Our office in Palermo, Maine offers:
Auto insurance
Home insurance
Business Insurance
Logging Insurance
Truck Insurance
and more!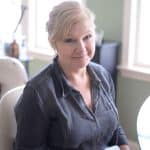 Christine Huntress
Customer Service Agent
In 2022, F.A. Peabody Insurance expanded into the Central Maine area thanks to the innovative thinking of Christine Huntress. Located in Palermo, the 11th branch office is central to the tri-city community of Belfast, Augusta, and Waterville. Christine brings over 35 years of experience after moving to Palermo from York in 2018. With a specialty in personal insurance, she fields new business opportunities and works closely with staff in Hampden's well-established branch office. She says, "Each client is unique with different insurance needs and I welcome every challenge.
Contact
Phone: 207-993-5002
For all of your insurance needs in the Augusta, Waterville, and Belfast area.