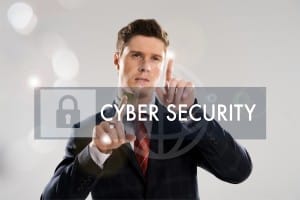 It takes just seconds for cybercriminals to commit their crimes, but the damage they do can last for years.  First, think about losing all of your employees' personal information. Then, think about losing access to all of the data you've collected. Lastly, think about cybersecurity coverage for your
business in Maine
. In the event that any of your business' confidential information was compromised, you'd have the coverage you needed to get back to business.
Unfortunately, your general liability policy will not give you enough coverage for cyber risks. So, to fully protect your business, consider buying a separate Cybersecurity Insurance plan.  Most quality plans include coverage for:
Privacy breach costs, including notification expenses, customer support, and credit monitoring services
Identity theft expenses
Network asset protection
Cyber-extortion coverage
Cyber-terrorism coverage
Multi-media liability coverage
Security and privacy liability coverage
Privacy and regulatory defense and penalties coverage
AND provide protection tips and expert advice that is available on-line 24/7.
So, if you would like more information on cybersecurity coverage for your Maine business, give F.A. Peabody a call!!
About Us
The F. A. Peabody Company (FAPCO) is a privately held, family-owned corporation that started in 1927 in the town of Houlton. Frank Allen Peabody started the business as a property-casualty insurance agency, but in recent years it has expanded to include the sale of life, health and group benefits, third party administration, and broadband internet services. FAPCO's mission statement reflects its culture and business outlook. Although written for the insurance division specifically, these creeds apply equally to all operations.