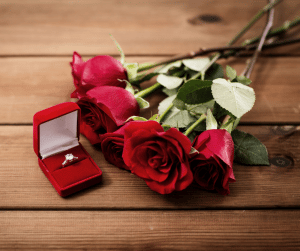 Are you newly engaged? Is your engagement ring insured? Here are some things you need to know about engagement ring insurance.
Homeowners policies limit coverage for theft of jewelry, usually to only $1,000. The average cost of an engagement ring tops $5,000 (according to www.theknot.com.) Coverage is limited unless you specifically purchase additional coverage. For a reasonable price, you can easily add your jewelry to your policy for "all-risk" coverage with no deductible. Just review your policy with your agent and get a few jewelry appraisals.  If your jewelry is scheduled on your policy, you will have coverage for breakage or loss in addition to theft coverage.
Discuss with your fiance who owns the ring until you are married, and that person should insure the ring. It is easy enough to do. Get an appraisal and take it to your agent, who will add it to your homeowners or renters insurance (or your parents' homeowners if you still live at home.) After the wedding, get a homeowners or renters' policy in both of your names, and get the engagement ring insured.
Contact us for more information about engagement ring insurance!
About Us
The F.A. Peabody Company mission is to provide quality insurance products and services for businesses and individuals in the State of Maine. Our goal is to furnish risk management advice and build close professional relationships by giving superior service. We measure our success by client satisfaction, growth, and continued financial stability.