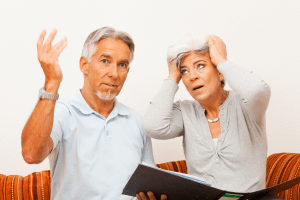 Are you or someone you love covered by Medicare? Are the Medicare coverage options overwhelming? Do you wonder what's included in Medicare Part A and Part B, Medigap, Medicare Advantage, and prescription plans? Do you wonder which option is best for your needs?
Here is some helpful information:
Medicare coverage is provided by the government for those who are eligible and covers health care costs under Part A, which includes many inpatient services, and Part B, which includes many outpatient services and doctor's visits.
Medicare coverage does not cover all costs, so you may desire additional coverage.
You can purchase Medigap coverage, or Medicare supplements, to cover the "gap." You can also purchase prescription plans.
Private insurers can use Medicare Advantage plans to replace Medicare (subject to the same coverage and laws) and many plans add coverage for services not covered by original Medicare.
Medicare Advantage plans are typically less expensive in premium than supplements, but often have higher out of pocket costs.
Open Enrollment for Medicare Advantage and Prescription Drug Plans takes place every year from October 15th through December 7th. You can make changes to your coverage during this time, and can join, switch, or drop additional policies. The effective date for this year's changes is January 1, 2021.
We know that this all may be very confusing. So, that's why we have health agents with decades of experience navigating the ever-changing health insurance landscape. They are a quick phone call, email, or visit away and are ready to help you decide which Medicare coverage options will work best for you.
We do not offer every plan available in your area. Any information we provide is limited to those plans we do offer in your area.  Please contact Medicare.gov or 1-800-MEDICARE to get the information on all your options.