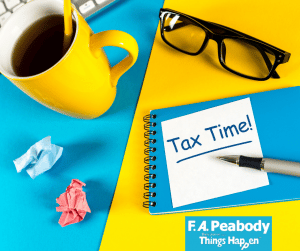 In March 2020, the COVID-19 pandemic brought much of the world's daily business to a halt. Months later, we are only beginning to see a fledgling restart, and can probably expect some setbacks along the way. The deadline for filing tax returns has been in mid-April since the 1950s, but this unprecedented disruption caused by the pandemic has also delayed the deadline for filing 2019 tax returns to July 15, 2020.   Here are a few tips as taken from the website of the Internal Revenue Service.
With these tips, hopefully, tax time will be the least stressful part of 2020!
For small business tips in regards to COVID-19, click here!