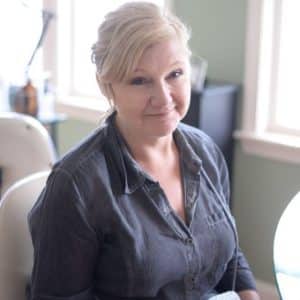 Palermo, Maine – Christopher Anderson, President of F.A. Peabody Insurance, is pleased to announce the opening of the agency's 11th branch office in Palermo, Maine.  Palermo is centrally located in the tri-city community of Belfast, Augusta & Waterville.
With the addition of the Palermo branch, Christine Huntress joins the F.A. Peabody staff as a seasoned insurance professional with over 35 years of experience. She moved from York to Palermo in 2018 and has shown herself to be a valuable asset in expanding insurance services to the Central Maine communities.  With a specialty in personal insurance she will be fielding new business opportunities in and around the Central Maine area, but will also assist other branch offices, particularly in Hampden, with their personal customer service needs.  By joining FAPCO, Christine will be in a better position to also increase the commercial insurance offering to the community. With FAPCO's deep bench of commercial expertise and multiple insurance carrier representation, there is no commercial or personal risk too complex to handle.
"Christine brings extensive expertise in property casualty insurance to the F. A. Peabody Insurance Division.  Her professionalism and friendly business style complements our agency's culture," states Anderson. Christine says, "I'm very excited to join the F. A. Peabody team.   Each client is unique with different insurance needs and I welcome every challenge."
The F.A. Peabody Company was founded in 1927 in Houlton, Maine, and over its rich 95 year history has launched additional branch offices in Madawaska, Caribou, Presque Isle, Mars Hill, Sherman, Lincoln, Calais, Hampden, Westbrook, and now, Palermo. The company also owns a third-party administration organization, FAPCO Administrative Services, and a broadband internet provider, Pioneer Broadband.
For your insurance needs in the Augusta, Waterville, and Belfast area of Central Maine, contact Christine at (207)993-5002 or moc.ydobaepaf@ssertnuh.enitsirhc.