Houlton, Maine – Lisa Hutchinson, CPIW, WCP, NcAM, VP Insurance Services for F.A. Peabody Insurance is pleased to announce the promotion of Shasta Shields to Insurance Operations Assistant, along with other Houlton office promotions.
Shasta Shields
The Insurance Operations Assistant is a new position created to help manage the agency's growing insurance department. In addition to continuing to serve many of her current clients, Shasta will train personal and commercial agents companywide, and will assist with special projects. Shasta started her career with F.A. Peabody in 2015 as an intern while studying for her business degree. She was hired as a full-time Personal Lines Service Agent later that year, and began working in commercial lines in 2018. She says, "I truly enjoy working for F.A. Peabody and am very excited about taking on this new role.  This position will allow me to continue to work with clients while developing stronger connections with them and with other team members as a trainer.  I look forward to continuing with F.A. Peabody through this opportunity."
Lisa Hutchinson says, "Shasta has lived in Southern Aroostook all of her life and has proven to have a strong career path in mind and has developed strong relationships with her clients and co-workers. Shasta has taken an active role in internal company functions as well as planned community events sponsored by F.A. Peabody. Shasta will continue to serve her customers well while assisting us in the administration of the agency."
Shasta graduated from Hodgdon High School and the University of Maine with an A.S. in Business Management.  She is currently working on her B.S. in Management and Leadership.
Shasta lives in Houlton with her husband, Josh, and son, Dayton. She enjoys spending time with family, camping, and volunteering for the Linneus Sno Club.
Other Houlton Office Promotions
Karen Tracy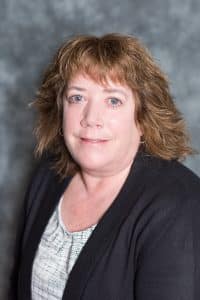 Also promoted is Karen Tracy to Personal Lines Senior Account Manager. Karen is a graduate of Houlton High School and began her career at F.A. Peabody in 1992 and provides top-notch service to her dedicated client base. Lisa Hutchinson says, "Karen has been a valuable part of the F.A. Peabody family! She brings to us a solid career in Personal Lines which shines in her training and mentoring of new staff."
Karen is a life long resident of Houlton, where she resides close to her daughter Mikaelah and with her two cats, Manny and Mya. She enjoys hiking, traveling, and being with family and friends.
Lisa Good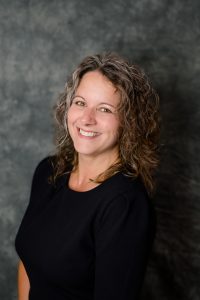 Lisa Good has been promoted to Commercial Lines Service Agent. She is a graduate of Houlton High School and obtained her Property and Casualty License in 2020. Lisa Hutchinson says, "Lisa has been a valuable employee for F A Peabody Insurance. She is a life time resident of Southern Aroostook and brings a solid background in customer service to her customers as well as to our agency. Lisa began her career in processing in September 2019, quickly moved into Personal Lines in November 2019 and now is advancing to Commercial Lines. She has worked for us in both our Mars Hill office and in Houlton.  Lisa has taken an active role in helping out with our internal company functions as well as those company sponsored functions in the community.  We look forward to continued success and longevity with Lisa."
Lisa Good lives in Monticello with her husband, Eric, and daughter, Sydney. She also has two sons, Tyler and Carter. She enjoys gardening, cooking and spending time with family and friends.
Shelby Stanhope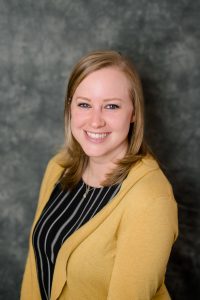 In addition, Shelby Stanhope has been promoted to Personal Insurance Service Agent.  She previously served the company in the processing department.  Hutchinson exclaims 'Shelby's desire to learn and grasp insurance concepts quickly make her an ideal candidate for the insurance business.  She's been a great addition to the F. A. Peabody family.'  Previously, Shelby worked in the Southern Aroostook area in various retail capacity.  "Shelby's background, personality and drive will serve both our customers and the agency very well".
Shelby lives in Hodgdon with her dog, Ruger, and enjoys photography and traveling when possible.