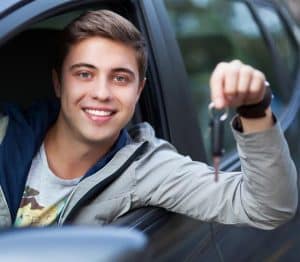 Truthfully, teenage drivers in Maine are expensive. In fact, studies show that they are many more times likely to get in an accident than adults. As a result, insurance companies pay out a lot of claims for these accidents.  So, plan on working some additional cost into your budget when your teenager gets his or her license.  But, there are some ways to make the cost more manageable.
Encourage your child to get good grades.
Students who make the honor roll tend to drive more safely and most insurance companies reward this with a discount.
Encourage your child to obey traffic laws.
A speeding ticket on their driving record will seriously increase your premium. Running a stop sign or passing a stopped school bus will make it even worse. Help them keep squeaky clean driving records.
Before you buy your child their own car, get some quotes on different options.
For example, my husband drives a vehicle that is insured by his employer, so the only vehicle we own as a family is my car. We have it fully insured with comprehensive and collision coverage. Since my daughter and I share it, she is listed on our policy as an occasional driver, which is less expensive than if she had the same vehicle to herself.  However, my agent recently provided a quote for if we were to get a clunker for her and insure it for liability only.  Adding another car to my policy would result in a multi-car discount and my daughter would no longer be listed as a driver on my more expensive car. As a result, I would actually be saving a few dollars. It may not always work this way, as it will depend on the number of vehicles and drivers in your household.
So, it's worth getting a quote for these options before you make a decision. Then you won't be surprised when you get your policy changes.
Give your children some of the responsibility of insuring the vehicles they drive. Consider having them visit your agent to get quotes themselves, and having them pay all or part of the premium increase. If poor grades make them lose the good-student discount, have them pay the difference. Make them responsible for paying the collision deductible if they have an accident. However you decide to share the costs, sitting down with your kid to go over the seriousness of driving will help them be responsible.
So, get in touch and we'll walk you through it!