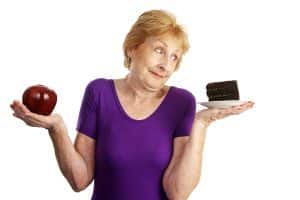 Medicare Supplement Plans, or Medigap plans, are private health insurance plans that fill in the coverage gaps with your Original Medicare plan.  Accordingly, these plans assist in paying your out-of-pocket expenses such as copayments and deductibles. Also, until you review the plans, it's difficult to determine which of the 10 different Medigap plans best suits your needs.  However, since plan G and Plan N are two of the more popular plans we will compare the two plans below.
All plans work the same in that Original Medicare pays first.
The guide below compares how the balance of costs are covered by Plan G and Plan N:
Part A hospital coinsurance & hospital costs for up to 365 additional days – Both Plans G & N, 100%
Part B coinsurance and copayment – Plan G,100% / Plan N,100% coinsurance but copays may apply
Part A hospice care copayments and coinsurance – Both Plans G & Plan N, 100%
Part A deductible – Both Plans G & N, 100%
Part B deductible – Not covered by Plan G or N
Part B excess charges – Plan G, 100% / Plan N, no coverage
Out-of-pocket limit – Both Plans G & N have no out-of-pocket limit
First three pints of blood – Both Plans G & N cover
Skilled nursing facility care insurance – Both Plans G & N cover up to 100 days.
Foreign travel exchange (maximum to plan limits) – Both Plans G & N offer 80% coverage to a maximum lifetime benefit of $50,000.
Finally, both Plans G & N offer very similar coverage; however, Plan G coverage is a bit more extensive. Moreover, the primary differences are that Plan G will pay all Part B copays and Part B excess charges. Plan N sets copay limits for office visits and emergency room visits and does not cover Part B excess charges.  Although, neither Plans G nor N cover the part B deductible.
Plan G offers more extensive coverage than Plan N; however, the premium will be higher with plan G. Hence, to learn which Medicare Supplement Plan would work best for you contact your FAPCO Financial Services agent.
We do not offer every plan available in your area. Any Information we provide is limited to those plans we do offer in your area. Please contact Medicare.gov or 1-800-MEDICARE to get information on all your options.